Maximize Your Living Space with
MAXIMIZE YOUR LIVING SPACE
Imagine the possibilities for your guest room without a bed consuming all of the floor space.
With a Murphy wallbed, the possibilities become reality.
Use your new-found space for a HOME OFFICE, SEWING / CRAFT room, EXERCISE room or simply enjoy the EXTRA FLOOR SPACE.
When guests do arrive, rest assured that the sleep comfort is as good as any traditional bed.
We have a variety of spring mechanisms to accommodate a great range of platform face designs and mattress types.
Matching the right mechanism with the platform/mattress choice guarantees a gentle and safe descent when opening the bed.
Adding a wallbed to your space is like adding a new room to your home.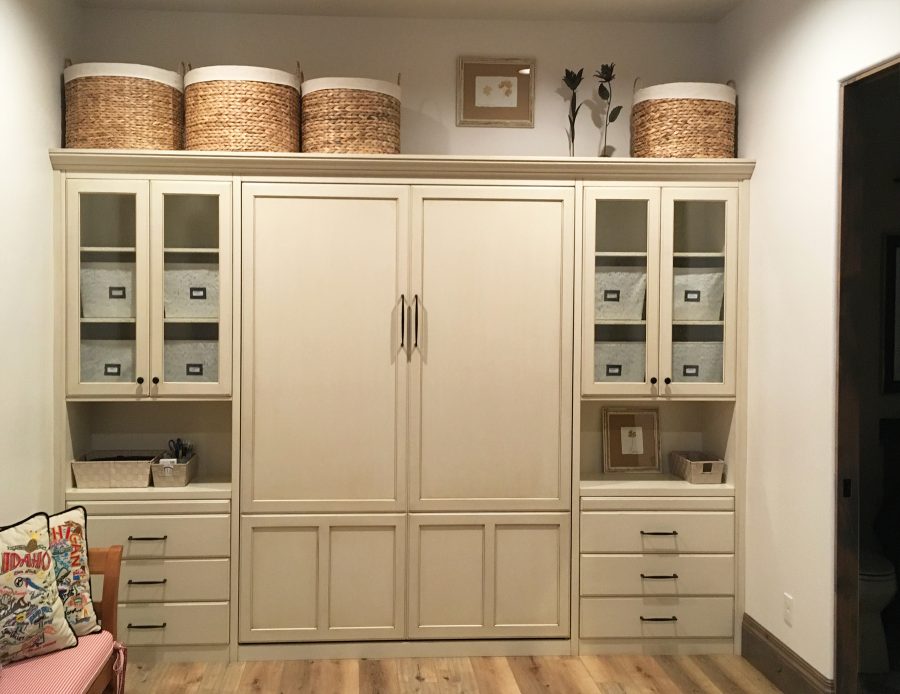 Browse through our most recent 
I tried ordering a wallbed on-line. What a disaster- sent the whole mess back. I then ordered exactly what I wanted from Furniture Design. It's practically a piece of art; custom made to exactly what I wanted in design, color, features and hardware. Installed perfectly. Love it!!